Connecticut Gold Wrapper
The long-fillers used in the Isaac premium reserve cigar are chosen for their quality and consistency, ensuring that each cigar is packed with an exceptional smoking experience. The binder, which serves to hold the filler leaves together, is also selected for its ability to enhance the flavor of the tobacco. To finish the cigar, only the finest "Goldy" Connecticut wrapper is used. This wrapper is known for its silky-smooth texture, delicate aroma, and subtle flavor notes.
The wrapper is carefully applied to each cigar, ensuring a consistent appearance and optimal smoking experience. When smoked, the Isaac provides a rich and satisfying flavor profile, with notes of light spice, earth, and a subtle sweetness.
The cigar burns evenly, with a smooth draw and a satisfying finish that lingers on the palate. Overall, the Isaac cigar is a true testament to the art of cigar making, crafted with precision and care to provide a truly exceptional smoking experience.
View full details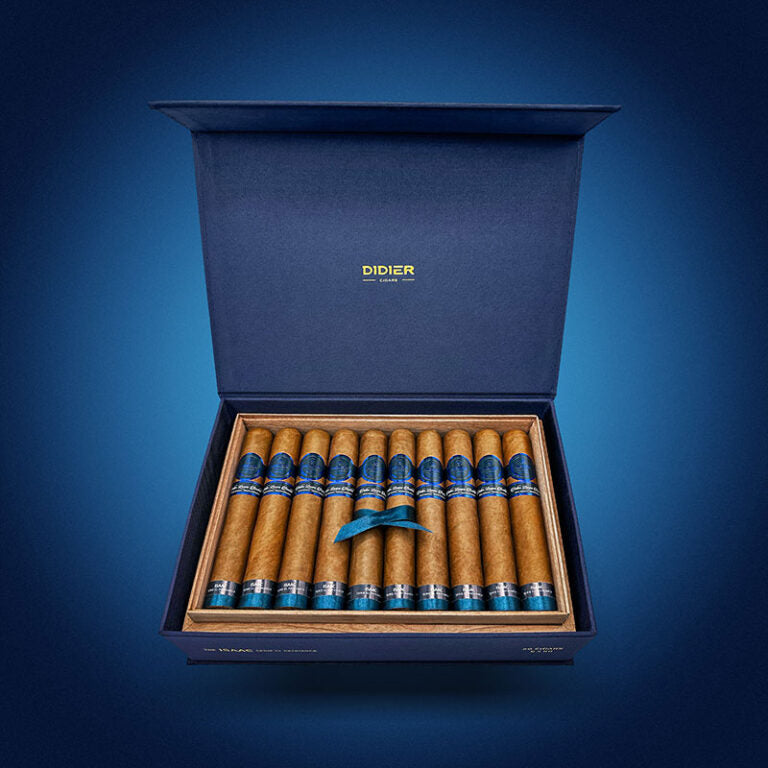 Regular price
Sale price
$49
Unit price
per
Regular price
Sale price
$72
Unit price
per
Regular price
Sale price
$48
Unit price
per